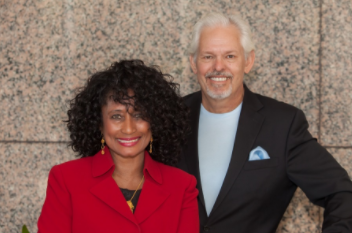 The mission of RealtyConceptsTexas is simply to provide a Real Estate Experience like no other. We love what we do and what we do is help you make your lifestyle dreams come true. We want you to enjoy your home and your brand of "Easy Luxury" lifestyle.
RealtyConceptsTexas, a unique boutique firm, is focused on multiple dimensions of Real Estate:
Our clients
Our community
Our Real Estate Practitioners
Our Real Estate Investment Community
Our goal is to work with our clients, shepherding them through the multiple phases of Real Estate transactions, respecting their time and ensuring there are no surprises. We want your Real Estate experience to be pleasant and straightforward. For us, nothing is more fun than throwing a great "We closed on the property!" party for our clients and their friends.
We contribute to our communities through multiple venues - supporting local cultural institutions and supporting programs to expose these cultural institutions to the many different groups that form our communities.
The owner and broker of record for RealtyConceptsTexas is a Certified Real Estate Instructor and is actively engaged in training agents and brokers as well as providing the continuing education required by the Texas Real Estate Commission. We want educated, trained, ethical, moral, and capable Real Estate practitioners representing clients and our profession!
We support the Real Estate Investment Community working to develop packages to maintain and sustain affordable housing in our communities.
Our leadership team of Cassandra and Gary have a combined 30+ years of Real Estate Experience. Both believe strongly in education - both have MBA degrees - and are using innovative coherent systems and technology to make Real Estate processes both individually tailored and scalable.
We are committed to delivering a Real Estate Experience like no other and delivering on your lifestyle dreams. Let us guide you to achieving your Easy Luxury lifestyle.